Who's ready for some fun under the Florida sun? When you live in Celebration, Florida, there's always a reason to, well, celebrate! There's so much going on in this fantastic community, including a wide array of fun events held throughout the year!
To give you an idea of just how exciting it is to live in Celebration, we want to introduce you to some of our favorite annual events. Here are five fun events we're looking forward to in 2019.
Have an event in mind that we missed? Please let us know in the comments! We love expanding our horizons and exploring absolutely everything going on in Celebration, and the rest of Central Florida.
Music on Market
When: February 15, 2019 from 6:30 to 9:30 p.m.
Where: Celebration Town Center
Want to spend the evening tapping your toes to some bumping live music? Then you're going to love the monthly Music on Market live music event! On the 15th of every month, head over to Downtown Celebration to see some local bands perform.
Celebration Exotic Car Festival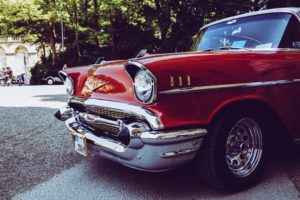 When: April 4-7, 2019
Where: Dayton International Speedway (first two days) and Downtown Celebration (following two days)
It's almost time for the 16th annual Celebration Exotic Car Festival! This is an exciting charity event for children, and will feature Hollywood movie cars, celebrities, exotic cars, race cars, and so much more.
From comedy to cars, there's no better weekend than the Exotic Car Festival in Celebration!
4th of July Celebration
When: July 4th, 2019
Where: East Avalon Park, Orlando
There's no better place to celebrate the 4th of July than this good old-fashioned party at East Avalon Park in Orlando! Not only do they have an amazing fireworks show starting at 9 p.m., they also offer activities like the apple pie bake off, a bike parade, and more!
Oktoberfest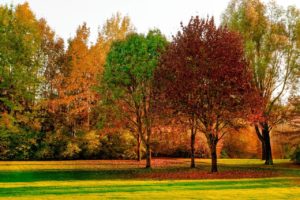 When: Late October, 2019
Where: Market Street, Celebration
It's time to welcome in the fall! What better way than by watching the leaves begin to fall and enjoying some live music on Market Street with your friends and neighbors?
Now Snowing
When: November to December, 2019
Where: Town Center, Celebration
Every year, the Town of Celebration hosts a winter wonderland extravaganza! From late November to December 31st, enjoy the area's only ice rink, and special concert events put on by community members. Sit hot cocoa and get into the holiday spirit at this quintessential Celebration tradition.
Ready to Call Celebration Home?
We're ready to help. If you're interested in exploring beautiful homes for sale in Celebration, or seeing what it's like to live in Central Florida, please give us a call! We would love to show you our local area guides, provide you with home-buying resources, and give you an easy way to search homes for sale in Central Florida.
In the meantime, feel free to check out some of our local area resources for Celebration. See you soon!