It's finally fall in Central Florida, which means pumpkin carving, trick-or-treating, and tons of community events! Grab yourself a cup of warm apple cider, throw on a light sweater (weather permitting), and enjoy the fun festivities in the area.
We've gathered a few highlights and hot happenings in the coming weeks, so grab your calendars and get ready to pencil these in!
BBQ & Blues Festival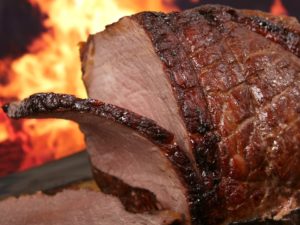 Calling all barbecue fans: the Lakeridge Winery and Vineyards have gathered five of the country's best rib masters to have a pork-filled showdown. Not only will attendees get to feast on some of the best BBQ in the nation while the competitors duke it out, but there's also live music, art and crafts booths, and free winery tours and tasting.
Adult tickets cost $10, and children 12 and under can get in for free. Not only do tickets give you access to all of those perks, but a portion of the profits will go towards the South Lake Chamber of Commerce.
Orlando Film Festival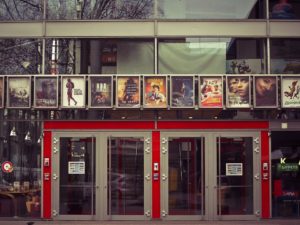 Sponsored by brands like Stella Artois and Visit Florida, the Orlando Film Festivals brings in thousands of attendees during the weeklong festivities. In addition to the 350-plus films showing, panels, parties, and workshop will be available for ticket-holders. Don't forget to check out one of the many panel presentations as well, with topics ranging from screenwriting to video editing.
Buy your tickets online now, and choose from one-day access to an all-inclusive VIP pass.
Oktober/Rocktober Fest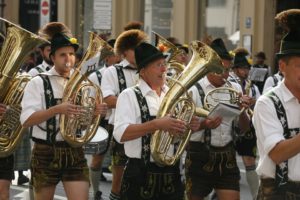 Celebration will be combining October festivities with some rocking tunes for their 12th annual Oktober/Rocktober Fest. On Friday the 19th, head to the Town Center to enjoy falling leaves, authentic old-world German music (even yodeling), and food and drinks. Then come back again on Saturday the 20th for Rocktoberfest, where local band Lovestruck Robot will open for America's Got Talent finalist Carly Jo Jackson.
Enjoy live music, go for a stroll around the lakeside promenade, and take in the falling leaves around you!
Orlando Beer Festival
If you're a local beer lover or just want to try a few brews from around the world, the Orlando Beer Festival is a can't-miss event. With over 150 different types of beer and thousands of yearly attendees, ticket-buyers get unlimited tastings and commemorative cups. If you choose to spring for the more expensive VIP ticket, you're guaranteed early access, private restrooms, and free parking — not to mention extra swag.
Although you have to be over 21 to get into the festival, it's pet-friendly, so feel free to bring along your furry friend! You can snag your tickets online here.
Explore Fall in Central Florida
Don't miss out on the variety of community events that Central Florida has to offer. Find your new home here with the help of the Waypoint Real Estate team, and never miss out on another film festival or Oktoberfest in the area!
Contact us if you have any questions or would like to set up a showing. We hope you all have a fantastic fall season!