Finding the perfect home can be harder than you anticipate. You want a house in a development that can accommodate your style of living, but it also has to be near good schools, plenty of amenities, and beautiful natural areas.
Don't worry, you're not asking too much by wanting all of these things from your future home. The new Waypoint Real Estate construction communities provide great locations, unbeatable views, and all the amenities you could ask for — all while offering some of the most stunning homes in the area. Check out some of the new development areas, and see which one is perfect for you!
Bella Vita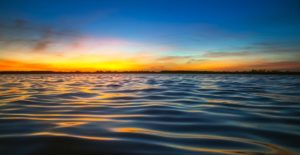 Tucked away in the upscale town of Windmere, the Bella Vita neighborhood lies in the middle of Lake Down and Lake Butler. Just a short distance away from the amenities and excitement of Orlando, living in Bella Vita truly embodies what the good life should be.
If you're looking for impressive acreage, access to sparkling lakes, and world-class golf courses, look no further than the luxurious Bella Vita neighborhood.
Casa Del Lago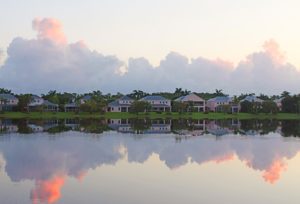 Looking for the peace, quiet, and privacy of gated community? Casa Del Lago homes offer stunning lakeside homes on some of the most beautiful lakes in the area, each home is exquisitely built to satisfy all of your needs. Enjoy the quieter life in Windmere while still having access to everything you could need in nearby Orlando.
Learn what its like to live in one of these truly intimate estates. Enjoy exclusive access to all of the amenities that the gated community has to offer.
Water's Edge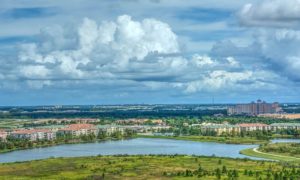 Located less than twenty minutes from major stops like the Orlando International Airport, Disney World, and Downtown Orlando, Water's Edge perfectly balances tranquil living with a busy lifestyle. Homes in this gated community are uniquely positioned between a conservation area and the crystal-clear Lake Nona.
With 40 miles of biking trails, access to pools and ball fields, and the headquarters of the United States Tennis Association's national campus, Water's Edge promotes a healthy lifestyle for both mind and body.
Island Village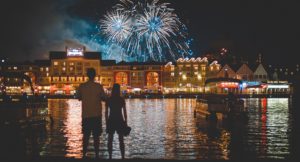 Ever wondered what it would be like to live in a town designed by Walt Disney himself? Just ask anyone from Island Village, a quaint neighborhood in the aptly named town of Celebration, Florida. Created by the Walt Disney Corporation, Celebration seamlessly combines small-town charm with modern amenities.
Get to know your neighbors, explore the friendly tree-lined streets, and enjoy the quintessential charm of life in Island Village.
Signature Lakes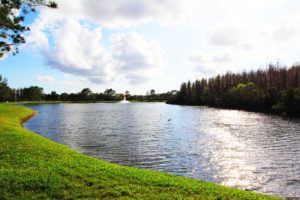 As the name might suggest, Signature Lakes residents enjoy resort-style living on the banks of the beautiful Lake Hancock. If you're looking for a luxurious community with a great location and dozens of amenities, you can't beat Signature Lakes.
Explore the two clubhouses, pools, spa centers, and private boat launch. Admire the iconic clock tower and 512-foot reflection pool in the middle of the neighborhood. It's hard to beat the timeless elegance offered by Signature Lakes.
Sawyer Sound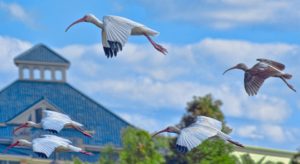 Sawyer Sound offers some of the lushest views in the area, with gorgeous palm trees framing the sparkling blue waters of Little Lake Sawyer. Located a short distance from Orlando and Downtown Windmere, residents of Sawyer Sound can enjoy all the shopping, food, entertainment, and recreation they need without every straying far from home.
Discover the grand estates in Sawyer Sound, and see why every day in this neighborhood will feel like a vacation.
Find Your Perfect New Home with Waypoint Real Estate
Explore the good life: find your new home in one of our construction communities! If you want a luxurious place in a great location, you won't be disappointed by any of these areas.
If you'd like more information or to schedule an appointment, feel free to contact the team at Waypoint Real Estate, and let us help you find your dream home!