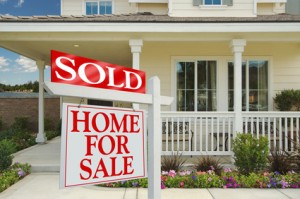 We talk a lot about home buying, but for every home bought, there is a home to be sold. Today Waypoint Real Estate Group wants to turn the table and talk about the selling process and some common selling mistakes to avoid. Here are some quick tips to get you on the path to success.
Selling Mistake #1 – Honesty. Buyers appreciate transparency and if you are honest about any problems with the home upfront then you won't have any awkward explaining to do down the line. Of course you don't need to hand potential buyers a laundry list of things you don't like about the home and location, but being upfront about a water heater that may need replacing soon or a leak in the roof, can get everything on the table early on. Once all of the details are on the table it is much easier to have an honest and realistic discussion about price.
Selling Mistake #2 – Fix it? You would clean and make basic repairs on your car before you would sell it and the same should go for your house. Fixing small problems and cleaning everything up will have a huge effect on your sale. When potential buyers walk into a home that seems to already be in top shape they will be much more comfortable with putting their money down. If they see broken cabinets and untouched paint around every corner they might start growing a list in their heads that will not work in your favor. A little goes a long way with these details. If you're not sure where to start, try to an online checklist such as this great one from the Canadian Real Estate Association.
Selling Mistake #3 – Pricing. Price your home for what it's worth, not what it feels like it is worth. Pricing a home can be a tough discussion. Remember that the memories you have in the home are not part of the price tag for the next buyer. Do your market research, trust your real estate agent, and don't be offended if the price is lower than you would like. Also remember to be realistic about your home. You shouldn't pick a price based on what you want to make on your investment. You should pick a price based on what will sell.
Selling Mistake #4 – Upgrading. If you are thinking about selling your home in the next few years consider your upgrades and renovations wisely. Large upgrades that are out of the realm of what is average in your neighborhood may not add that much to your overall price tag since their will be no comparable competition in the area. While you might enjoy a hot tub, for a future resident, it could just mean costly maintenance that they weren't hoping for. The best upgrades are those affecting the kitchen and master bedroom. Everyone loves an updated kitchen and no one would complain about a nice walk in closet.
Selling Mistake #5 – Getting help. Remember, you're not in this alone! Most people are not experienced in the business of real estate and trying to sell your home by yourself could be a very costly mistake if it's not done correctly. If you've never done it before, don't risk a financial hiccup with such a large transaction. Waypoint Real Estate Group can help you price, market and sell your home quickly.
Waypoint Real Estate Group serves Central Florida specializing in Celebration, Florida real estate.