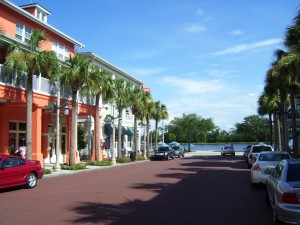 With spring and summer on the horizon, the fun of living in Celebration Florida is just heating up!  No matter what you and your family are interested in, there is something for everyone, with various events scheduled throughout the year.
Read on to stay up-to-date with everything you can find going on in Celebration Town Center through mid-April.
2/21: Art & Wine Stroll – Enjoy walking the brick-lined streets of Celebration Florida as you enjoy an evening of wine, music and local art. Artists of all types open their easels along Market Street, available for questions as they create their masterpieces live in front of your eyes.  A variety of live musical performances will be available, so bring a chair and relax after taking in the art.
2/28: Posh Pooch – Who doesn't love our furry friends?  Don't miss this amazing Fido-friendly event in downtown Celebration Florida that includes costume contents (that includes pets and owners if you choose to indulge), pet dining, local rescue groups with pups for adoption, K-9 demonstrations and oh, so much more.
3/9: Porch and Yard Sale – Do you love a great bargain?  Then you won't want to miss Celebration's semi-annual Porch & Yard Sale. Celebration Florida does a yard sale like none you've ever seen before!
3/21: Jaguar Car Show – Don't miss this spectacular display of classic Jaguars in downtown Celebration Florida.  Feast your eyes on these beauties as you learn about their history and their future.
4/11 – 12: Celebration Florida Exotic Car Festival – This event showcases North America's largest collection of exotic cars, race cars and iconic Hollywood movie cars, coming together to help children with life-threatening medical conditions.
Waypoint Real Estate Group serves Central Florida specializing in Celebration Florida.