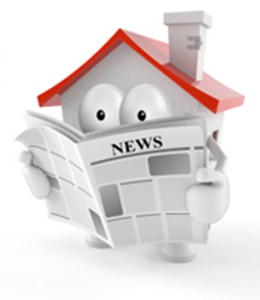 Confidence is essential to success. Where would Walt Disney have gone if he didn't have confidence? Well, we can guess that if it weren't for Walt's confidence, despite the odds, that Waypoint Real Estate Group might not be located in the backyard of the world's most desired vacation destinations. We also probably wouldn't be able to casually visit Mickey Mouse as often as we do, and we really like that… so three cheers for confidence!
Where else are we seeing signs of confidence? The current real estate market. Waypoint Real Estate Group stays on top of the market news and we are happy to report a variety of signs demonstrating how the market is poised for success if trends continue.
Inventories are rising and so is builder confidence. The NAHB/Wells Fargo Housing Market Index of single-family builders rose four points this November, to 58, due to positive long-term trends. This marks the fifth consecutive month that the Housing Market Index (HMI) was above the tipping point of 50. The HMI is based on three components of the market: current sales, expected sales and buyer trafficking. All three of these items gained in November.
Mortgage rates are lower than in Spring of 2013. Check out Bloomberg.com to use their great mortgage rate tool and understand the trends.
Construction of new Single-family homes is on the rise. Census/HUD estimates indicate that construction for October was up 4.2%. Permits increased as well.
Employment is on the rise. The Federal Bureau of Labor statistics reports that unemployment is down 1.2% from November 2013 to November 2014. More employed Americans means higher confidence to invest in home purchases.
Unfilled construction jobs are being filled. In August the count of unfilled construction jobs was at 121,000 and by September the number had already decreased to 98,000. If all labor positions can be filled than new houses can be constructed more efficiently.
Sales of existing homes in October 2014 were up 2.2% from October 2013.
While some of these items may seem like small achievements, in terms of what they predict for the market they could be a big confidence boost. Positive action is always exactly that, positive. So let's celebrate both the big successes and the little successes in the market. If more doctors prescribed confidence boosters we would all be a lot better off, but unfortunately, the FDA hasn't recognized confidence boosters as part of our daily health considerations. That said, give Waypoint Real Estate Group a call today and we'll hook you up with a confidence boost, on the house.